Come join us this Memorial Day weekend for a day-long celebration of urban nerd culture.
Come join us this Memorial Day weekend for a day-long celebration of urban nerd culture! Blerd Bash, formally known as the "Throw Down Party Tour", is coming to the greater Chicago area for our next stop in our tour around the country! We're bringing you an awesome event that fuses urban and otaku/gamer culture. Whether you come alone or a group of friends, you'll be surrounded by people with similar interests for a night of good vibes and good times.
What to expect:
💃🏾 Cosplay Dance Party (Hip-Hop/Rap/R&B) 🦹‍♀️ Cosplay Contest 🎮 Video Games Stations 🍸 Food and Drinks 📷 Photoshoot 🎤 Performances by local hip-hop artists 🛍️ Exhibitors
The Venue
This event will be held at Ignite Gaming (Skokie) where there is no shortage of gaming available with your selection of over 80 PCs, VR stations, numerous Xbox and PlayStation consoles, dedicated RockBand rooms, racing sims, and more. There are two full bars that sell a number of cocktails and great food including pizza, wings, sandwiches, milkshakes, etc.
Transportation and Parking
Ignite Gaming is just 4 minutes walking distance from Oakton-Skokie station (Yellow Line).
Plenty of nearby parking options available. Please drive responsibly!
Ignite Gaming is approximately 15-25 minutes away from downtown Chicago by car (depending on traffic).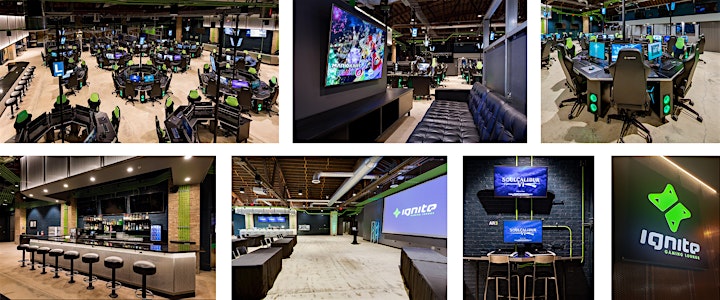 Exhibitor Hall (2:00 pm-8:00 pm)
Visit the exhibitor hall and support local and national brands related to anime, video games, comics, hip-hop culture, and other related topics. Please note a ticket is required to enter the exhibitor hall and the ticket covers admission for the entire event, both the exhibitor hall and the party.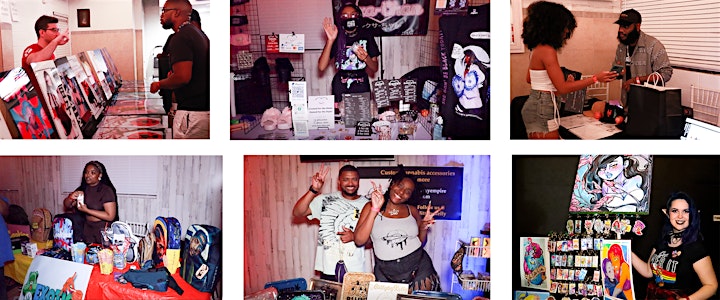 Party (10:00 pm-2:00 am)
When the sun goes down is when the party starts! The exhibitor hall will turn into a huge cosplay dance party. Our live DJ will spin it up all night with some of the best old-school hip-hop songs along with the latest and greatest hits. A few rising artists will grace the stage with performances before back to more dancing, our cosplay contest, and more fun throughout the night.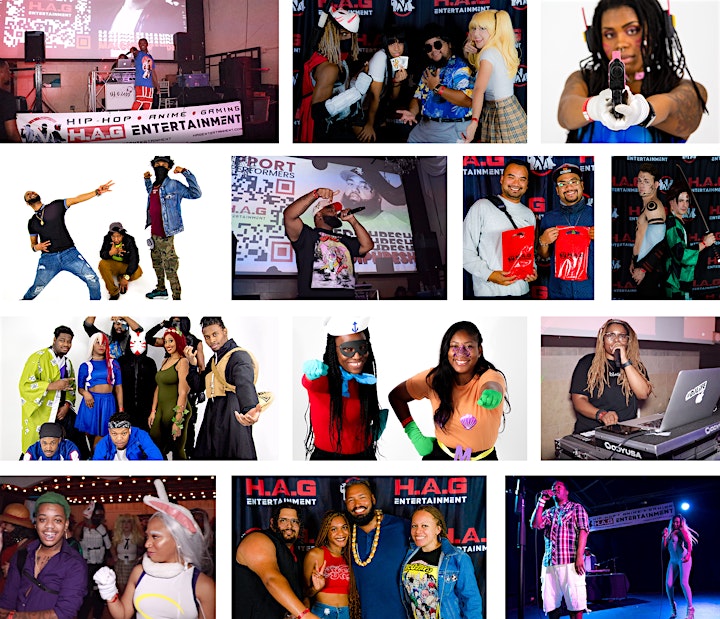 Sponsors
Thank you to our amazing sponsors that support us with this event.
Reviews
Check out what some of our past attendees, performers, and vendors have had to say about our events.
About H.A.G Entertainment
H.A.G Entertainment
is the leading media, marketing, and creative agency dedicated to urban nerd culture. We support creators, small businesses and brands of all sizes to be better positioned for success.
Find out more about us: