Come join us on Saturday, April 8, 2023 as we celebrate urban nerd culture!! "Blerd Bash", a national tour that makes anime and gaming fan experiences more accessible to urban communities, is returning for its second annual Cleveland event. We're bringing you an awesome event that fuses urban and otaku/gamer culture for a day packed with fun activities and good vibes.
What to expect:
💃🏾 Hip-Hop/Rap/R&B Dance Party
🦹‍♀️ Cosplay Contest
🏆 Tekken 7 Tournament
🎮 Video Games Stations
🍸 Food & Drinks
🛍️ Vendor Marketplace
📷 Photoshoot
🎤 Local Hip-Hop Music Showcase
The Venue
This event will be held at 1Life2Play, a gaming lounge packed with numerous PCs and console stations for your enjoyment.
VIP Experience
Upgrade to VIP to enjoy access to a private gaming lounge, complimentary refreshments, and swag from 1Life2Play. You can upgrade your ticket on-site at the event. Go up to the 1Life2Play front desk for more information.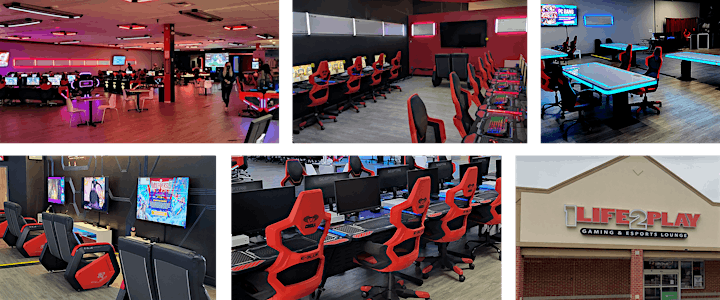 Tekken 7 Tournament
We will be hosting a Tekken 7 tournament from 2:00 PM – 8:00 PM. Participation in the tournament is free with your general admission ticket. Rules and further information for the tournament will be distributed in the near future. Please follow the Facebook event page for updates.
Tournament Registration:
You can register for the tournament on-site at the event. Registration will be on a first-come, first-served basis so please arrive early if you wish to participate. Alternatively, you can preregister by indicating your interest in participating when you buy your ticket online and checkout. Please note that your spot for pre-registration will only be held if you check in for the tournament by 2:15 PM.
Open Play Gaming
Enjoy your pick between numerous games across Xbox, PlayStation, Nintendo Switch, and even PC. Gaming is available at an hourly rate but our combination ticket packages offer a discount when you bundle game time with general admission.
Access to gaming stations is available on a first-come, first-served basis and is subject to availability.
Gaming is NOT included with the general admission ticket but can still be purchased on-site.
Combination tickets are available online which offer the best rate for both admission to the event and access to the game stations.
Game time is split between 2 designated time slots: 2:00 PM – 8:00 PM and 8:00 PM – 2:00 PM. Both times offer 6 hours of unlimited gaming.
Participation in the Tekken 7 Tournament does not issue you a game pass.
Please select a game pass add-on at checkout.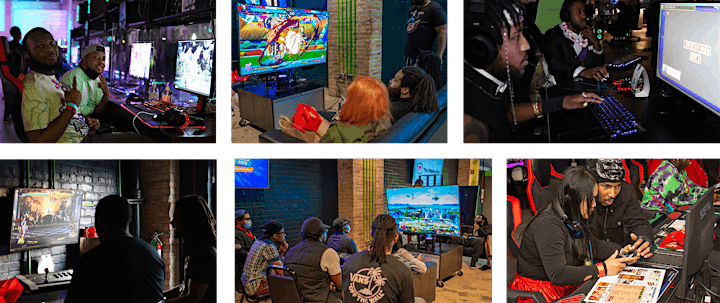 Vendor Marketplace
Visit our vendor marketplace and support local brands related to anime, video games, comics, hip-hop culture, and other related topics.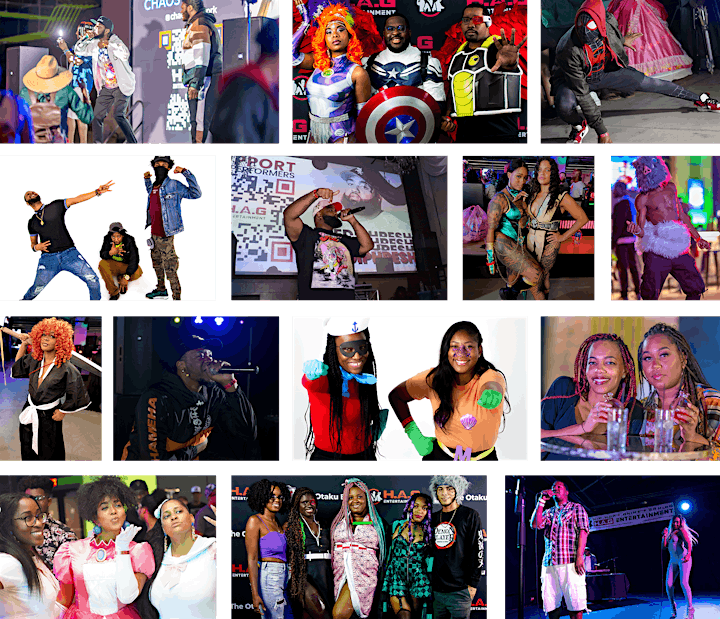 Age Restrictions
From 2:00 PM- 8:00 PM, all persons under the age of 14 need to be accompanied by an adult.
After 8:00 PM, no person under the age of 18 will be permitted into the building.
About H.A.G Entertainment
H.A.G Entertainment is the leading media, marketing, and creative agency dedicated to urban nerd culture. We support creators, small businesses and brands of all sizes to be better positioned for success.
Important Links: