The "Blerd Bash" party tour is headed to Philly! Come join us this Labor Day weekend for a day of gaming, good music, cosplaying, and lots more fun activities! Whether you come alone or with a group of friends, you'll be surrounded by people with similar interests for a night of good vibes. The atmosphere and love from the community are unmatched so get your tickets today!
What to expect:
💃🏾 Dance Party (Hip-Hop/Rap/R&B) 🦹‍♀️ Cosplay Contest 🏆 Competitive Video Game Show 💃🏿 Talent show 🎮 Video Games Stations 🍸 Food and Drinks 🛍️ Vendors 🎁 Raffle 📷 Photoshoot 🎤 Local Hip-Hop Music Showcase
Click here to RSVP and follow for updates
The Venue
This event will be held at Localhost The Block, a gaming lounge packed with numerous PCs, Xbox, PlayStation, and Nintendo Switch consoles available for your enjoyment.

Daytime 12:00 pm – 7:00 pm
Our daytime event will be jampacked with activities! If you have a special talent, be sure to enter our Talent Show. If you're a versatile gamer, apply to compete in our Variety Video Game Show. Come shop with our vendors or simply mingle with others while playing video games and spectating all activities. APPLICATION PAGES COMING SOON!
Age Restrictions
This portion of the event is available to kids. All persons under the age of 13 get in for free and MUST be accompanied by an adult.
Talent Show contestants must be 14 years or older with permission granted by a parent or guardian for all applicants under the age of 18.
Game Show contestants must be 18 years or older.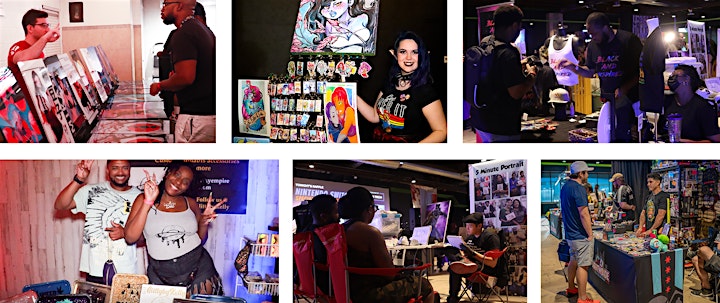 Nighttime 9:00 pm – 2:00 am
When the sun goes down is when the party starts! Starting at 9:00 pm the space will transform for our after-party where we'll have a huge dance floor and our DJ chopping and screwing some of the best hip-hop and r&b classics and latest hits. You'll have the chance to participate in our photoshoot, compete in (or spectate) our cosplay contest, and enjoy some energic live music performances from local hip-hop artists.
Age Restrictions
This portion of the event is strictly for ages 18 and up, 21 and up to drink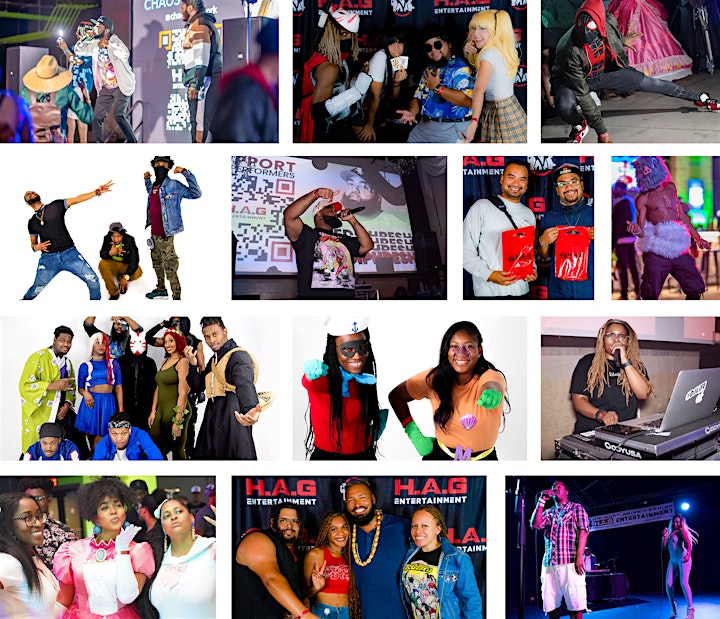 Reviews
Check out what some of our past attendees, performers, and vendors have had to say about our events.
About H.A.G Entertainment
H.A.G Entertainment
is the leading media, marketing, and creative agency dedicated to urban nerd culture. We support creators, small businesses and brands of all sizes to be better positioned for success.
Find out more about us: